Basic information
| | |
| --- | --- |
| Address |  2401-107 Hoshimata, Tsumagoi-mura, Agatsuma-gun, Gunma-ken 377-1611 |
| Contact |  0279-96-0490 |
| Trash |  Yes |
| Check-in |  ~17:00 to 18:00 before and after |
| Check-out |  ~12:00 |
| Coin-operated laundry |  None |
| Coin-operated shower |  None |
| Direct bonfire can be on the ground |  No |
Usage fee
| | |
| --- | --- |
| Admission fee |  Adult 1,080 yen, children 540 yen |
※Ban cars from  camp sites
Photo of campsite
Can not be the car of the fly, people who have a big tent might very.
But green was beautiful campsite.
Let's set-up looking for a flat place because the slope is.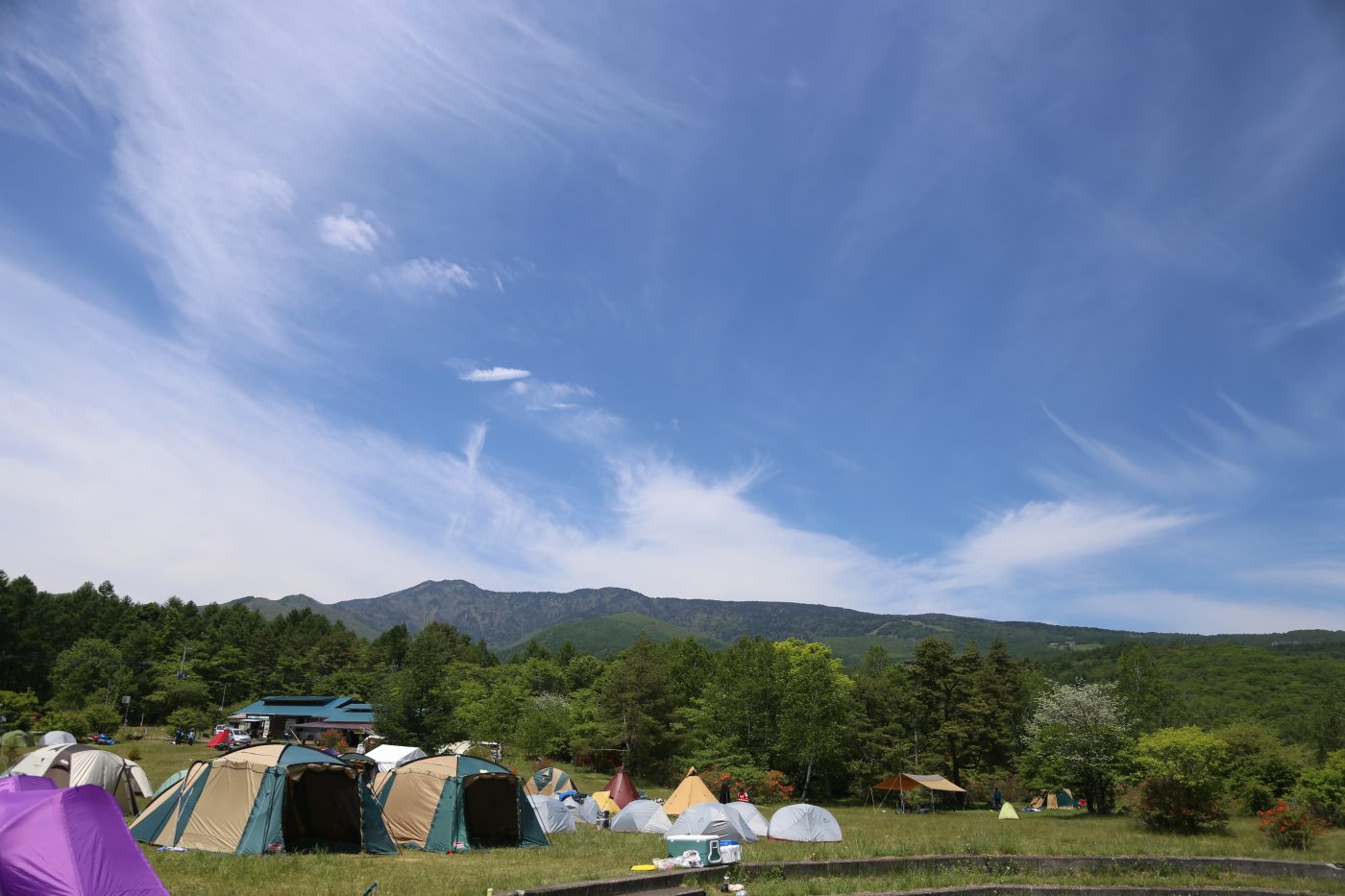 Recommended point
But sales from May to October is so, but it is likely to be popular with people to the bike touring.
The nearest supermarket

The journey takes less than 15 minutes by car.There is no such particular shop in this campground.
However, I think that you can buy at the Mujirushi campsite Campagna is directly opposite across the road (However, note o'clock business hours are 18, or so until 19!).
Hot Springs has [Kohan no Yu]  (500 yen) in the place of a few minutes by car.
At about an altitude of 1,300m, please be careful to quite cold because clothes and equipment!